Arrival of ETIAS in the EU; the equivalent of ESTA in the US?
On 17 January 2023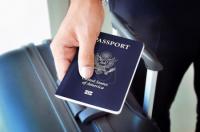 We all know the electronic system of travel authorization to the United States: the ESTA. It allows citizens of certain countries to travel to the United States for a period of 90 days without having to apply for a visa.
In the European Union, the European Commission has decided to introduce the same system for citizens of certain countries: the ETIAS. This system should come into force in May 2023.
For a stay of more than 90 days, it will be necessary to apply for a long-stay visa. We can assist you in this visa application.